Campground
From now on, you can also buy the campsite separately for PLN 110 by clicking the "Buy a ticket" button on our website.
The price includes accommodation for 1 person from Thursday to Monday.
Opening hours:
The campsite is open from 6.00 p.m. on Thursday, until 12.00 p.m. on Monday (until Friday until 9.00 a.m. – without fully operational infrastructure).
If you have a question, please visit the "FAQ" tab, where you will find the answers to most of your questions.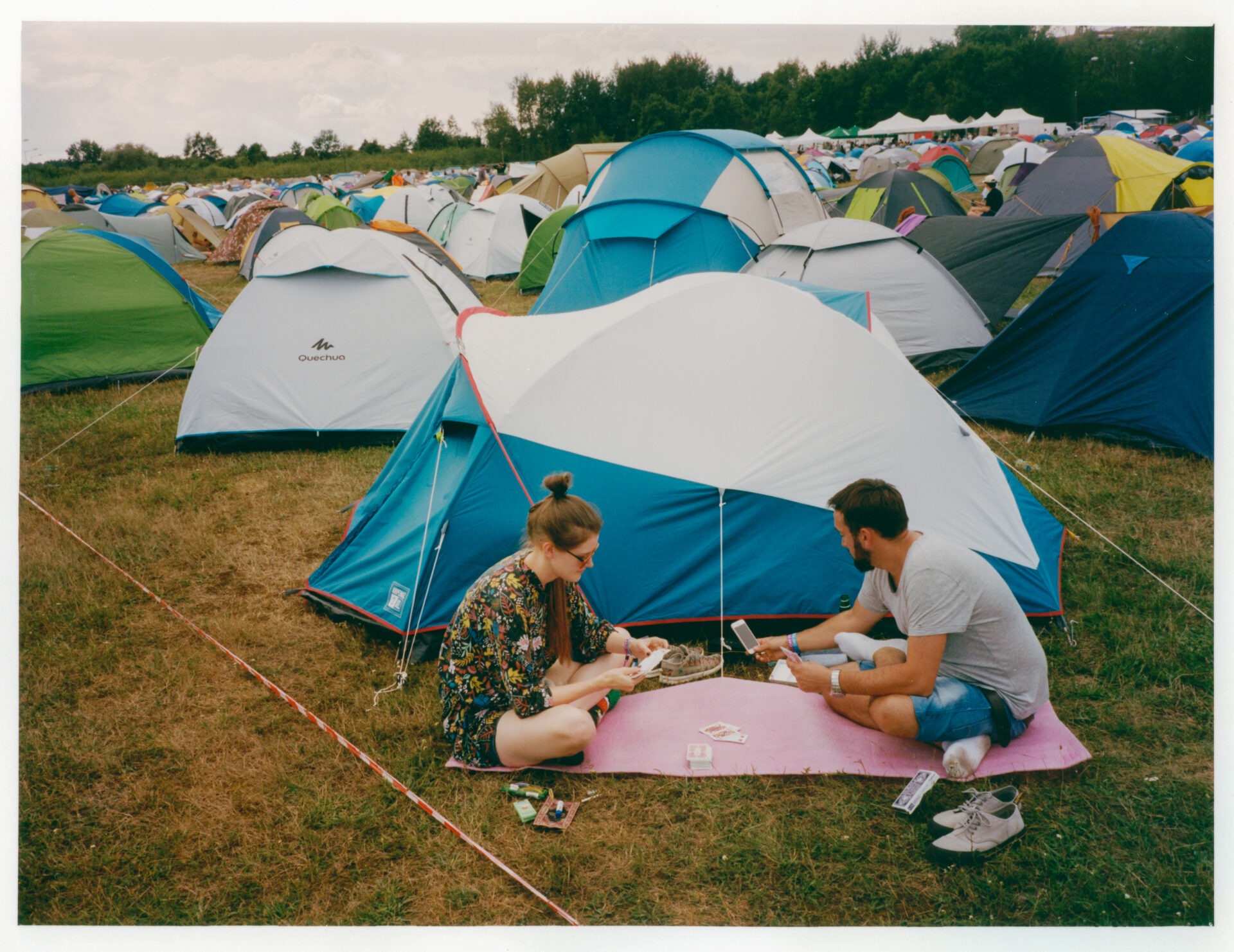 Literary Café
The main theme of this year's Literary Café is DEFIANCE: In these
times of uncertainty, war, and the climate catastrophe, we'll try to
find meaning and opportunities for resistance. We'll look for more
effective ways to change the world, and, more importantly, we'll try
to envision the world we want to create. Can we achieve
emancipation, carve out a nook of our own in a majoritarian field,
and maybe get a little help from music?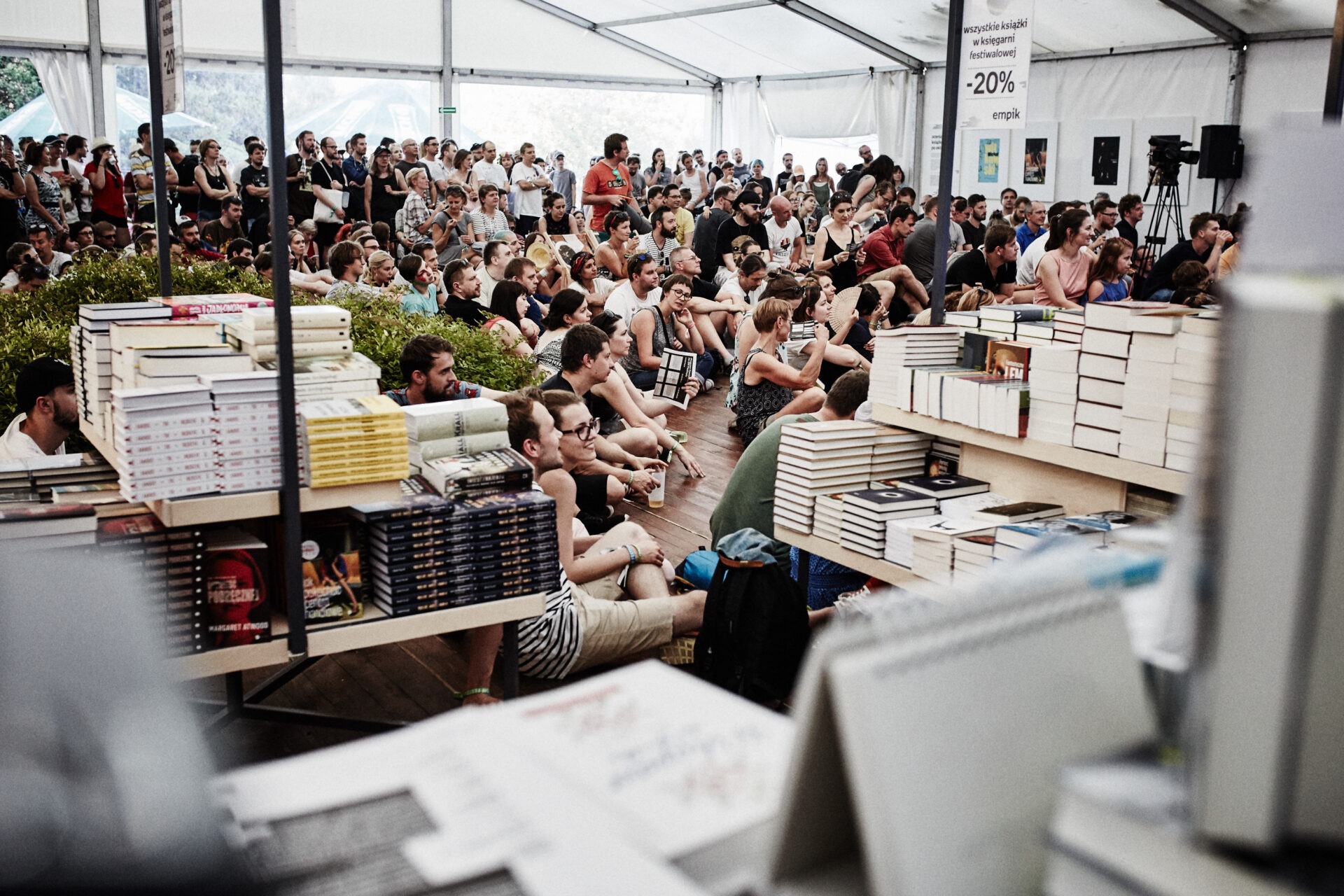 Friday, Aug. 5
1. Riot Grrrrls!
Panel discussion on the Polish edition of Sara Marcus's Girls to the Front
(Dziewczyny do boju) with the book's translator, Andrzej Wojtasik, and
Girls to the Front members Ola Kamińska and Agata Wnuk;
2. MAKE POLAND QUEER AGAIN
Panel discussion on Dezorientacje, an anthology of queer writing
published by Krytyka Polityczna (Political Critique), with editors Błażej
Warkocki and Tomasz Kaliściak;
3. Life Stories
Panel discussion on queer issues and dumpsters with author and
illustrator Małgorzata Halber and writer Dorota Kotas;
4. 9:30–10:00 pm — Sylwia Chutnik reads from her forthcoming novel
Tyłem do kierunku jazdy.
Saturday, Aug. 6
1. The Circus Comes to Town
Panel discussion on circus culture with Sabina Drąg, a circus performer
and scholar of independent and circus culture, and Anna Fryczowska,
author of the book Cyrkówka Marianna;
2. Fangs, Claws, and Fur
Panel discussion on animals and entertainment, with guests Bogna
Wiltowska of the organization Otwarte Klatki (Open Cages) and Ania
Plaszczyk, an activist for the rights of non-human persons;
3. Mermaids, Scorpions, and Robots
Gaja Grzegorzewska, author of Selkis talks about non-human figures.
Special Events:
Mamałyga (Polenta): A Monodrama
The circus monodrama Mamałyga combines elements of theater and
circus art. The play is inspired by Aglaja Veteranyi's novel Why the Child
is Cooking in the Polenta. The narrator and main character of the text is
a girl growing up in a family of Romanian immigrants in Germany. Her
parents are circus performers: her father is a clown, and her acrobat
mother hangs by her hair from the top of a circus dome.
Inspired heavily by the author's personal experiences, the story launches
into a phantasmagorical journey through a world viewed from the
perspective of a child's limitless imagination. "The circus is always
across the border," the girl says. The boundaries here are numerous:
literal ones, demarcating the borders of countries and continents, and
symbolic lines that can be crossed into other political and social systems,
and which stake out the limits of human possibility (the circus performers'
precarious balancing act on the edge of risk) or good taste (circus camp
and kitsch).
The space of the circus is a universe of its own: a world within a world,
governed by heightened interpersonal relations; an arena of powerful
sensations and emotions, where beauty and cruelty are two sides of the
same coin. Growing up in a colorful but disturbing world leaves the child
with an identity that is like a multilayered palimpsest. The main
character's personality—a reflection of her relationship with her
relatives—bears traces of the love and hurt experienced at the hands of
family members. The palpability of death, a daily experience for circus
performers, drives her to search for ways to embrace the feeling of fear.
Seeking to survive in a world of childhood anxieties and traumas, she
turns to art, and the story of a child cooked in polenta, told to her by her
sister, sparks fantasies that allow her to forget her fear and loneliness.
Circus performer Sabina Drąg and theater director Joanna Zdrada, the
creators of the monodrama, use the theatrical dimension of the circus
and elements of the circus in theater as a space for experimentation. The
transgressiveness of both disciplines prompts explorations of new forms
and means of expression.
Sunday, Aug. 7 — DEFIANCE IS LIFE
1. We Will Build New Worlds
Panel discussion on rebellion and alternative communities, with journalist
Urszula Jabłońska, author of the book Światy wzniesiemy nowe;
2. Attention: Crisis!
Panel discussion on times of crisis, with botanist and poet Urszula
Zajączkowska and Katarzyna Kasia, philosopher and journalist;
3. Music That Listens
Panel discussion on the aesthetics of resistance in the 90s, with music
journalist Anna Gacek, author of the book Ekstaza. Lata 90, and
journalist Piotr Jagielski, author of Święta tradycja. Własny głos.
The Literary Café is sponsored by Nexto.pl
PiaskOFFnica
Every year at OFF we remember about parents with small children and cordially invite them both in front of the stage (be sure to protect their hearing!) and to the relaxation and education zone, traditionally called Piaskoffnica.
Important information for parents:
– children in Piaskoffnica are under care of their child caregivers – you can take a break and have a coffee, but you can't leave them to rush to the concert- there will be a changing table and a food warmer available
– for the slightly older kids – there will be a special menu in the foodcourt
– earphones to protect your hearing you can buy at the Off Market
– Children up to 10 years old enter for free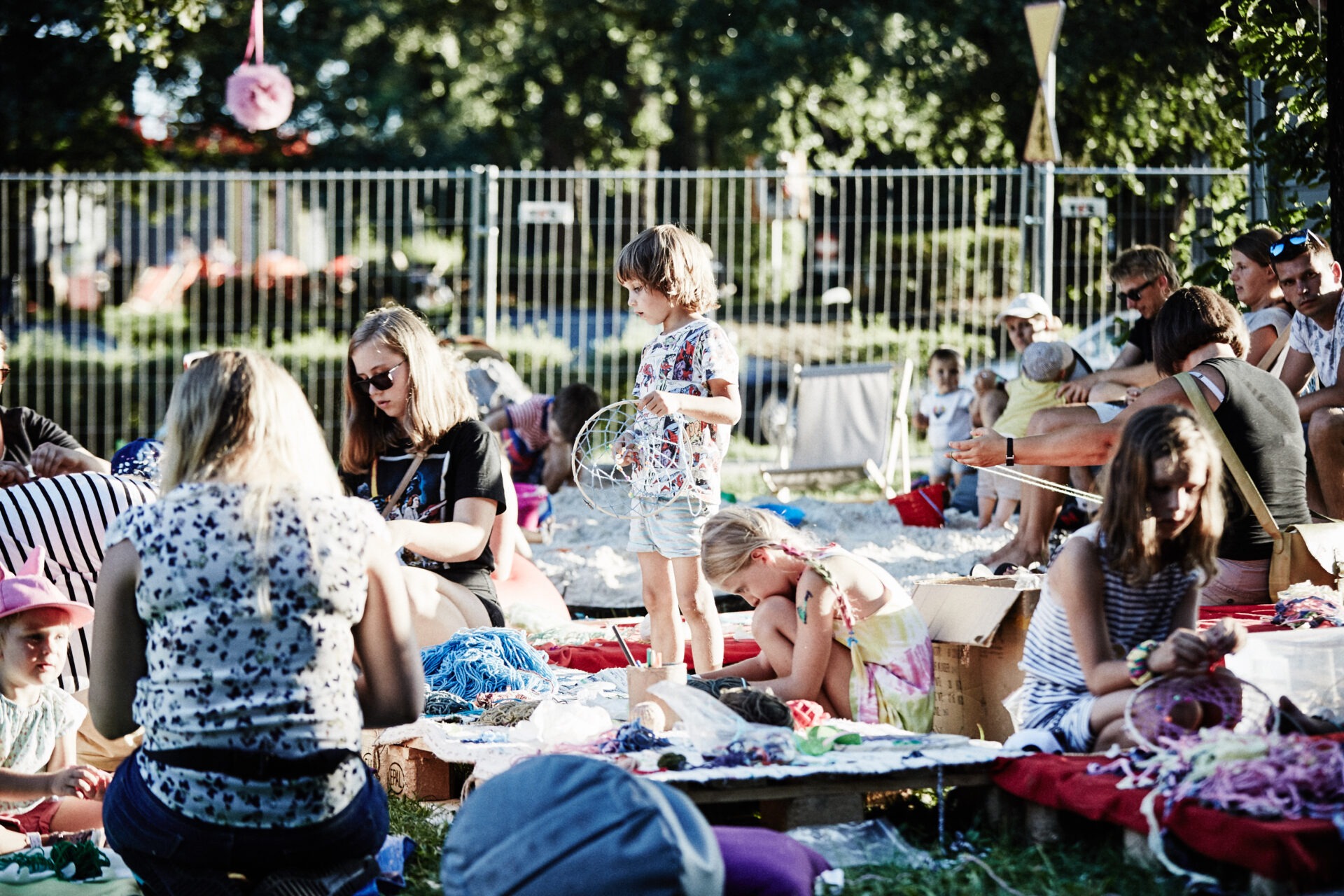 Foodcourt
The OFF Festival foodcourt has been an event in itself for a few years now. It's not about quickly filling up with calories, swallowing absurdly expensive stuff. Our foodcourt is a journey through many continents, a tribute to culinary traditions, but also kitchen experiments – and all of the best quality, usually from organic ingredients, prepared by masters in their profession.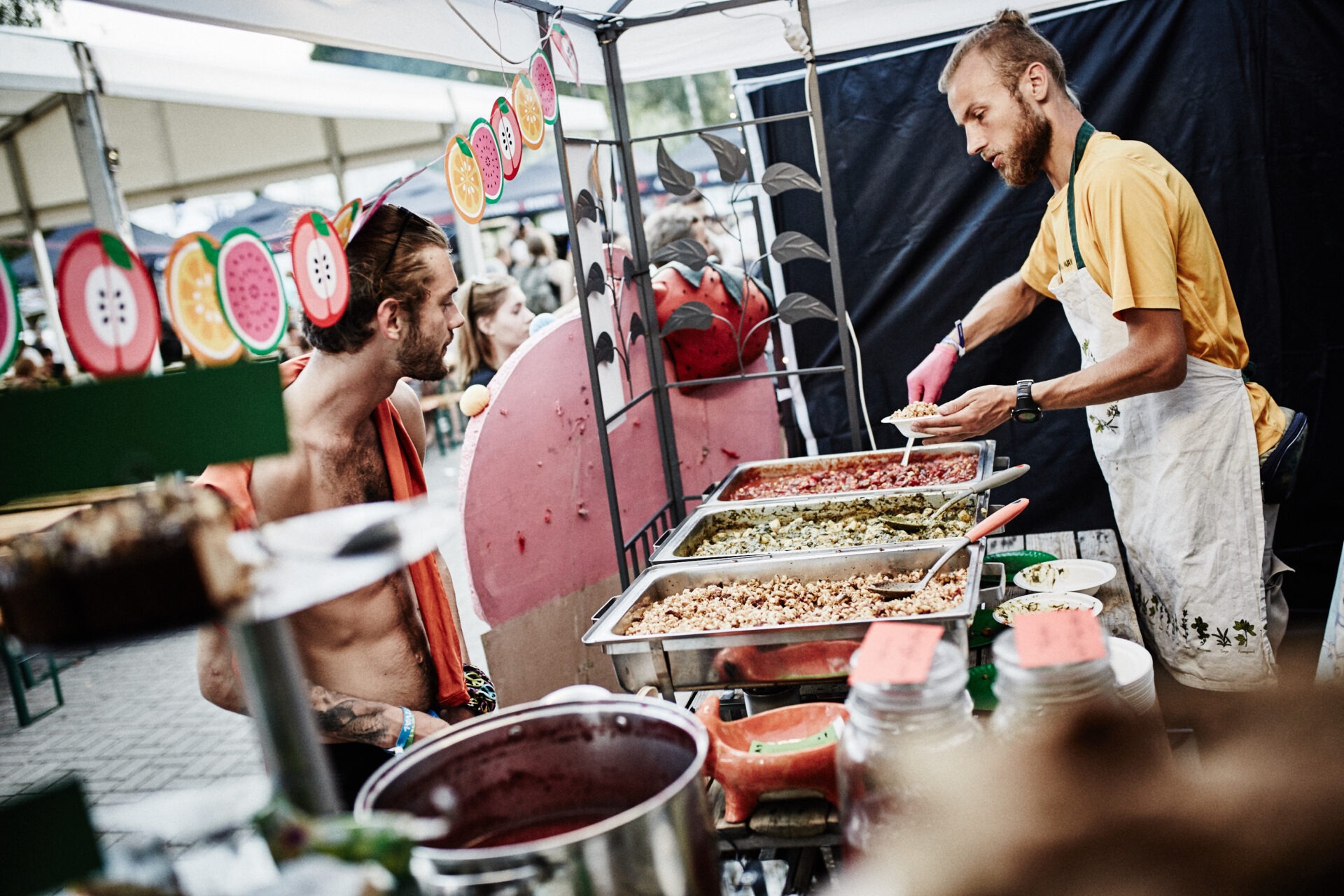 Krowarzywa
Hurry Curry
Sztuka Śledzia The Herring King
Zielony Talerz
Los Santos
Walenty Kania "Kuchnia dla odważnych"
Żurownia
Kafar
Burger Ratunkowy
Funky Donkey Cafe
Tuk Tuk
Momo – tybetańskie pierożki
Francuska Robota
SurfBurger
Veggie Wrocław
Wege Vagon Pizza
Kuchnia Gruzińska Foodtruck
Pad Thai Truck
MexicoFoodtruck
Hemp truck
YOGA AND ENERGETIC BREATHING
We've got a special surprise for you this year! To help you make the most of your time in gorgeous Three Pond
Valley, we've invited two wonderful instructors from Silesia's biggest yoga school to host relaxing yoga classes.
Małgosia Kłaniecka will give a daily class at the campground. For all OFF Festival audiences, Gerard Szymański
will host an energetic breathing session behind the PiaskOFFnica area.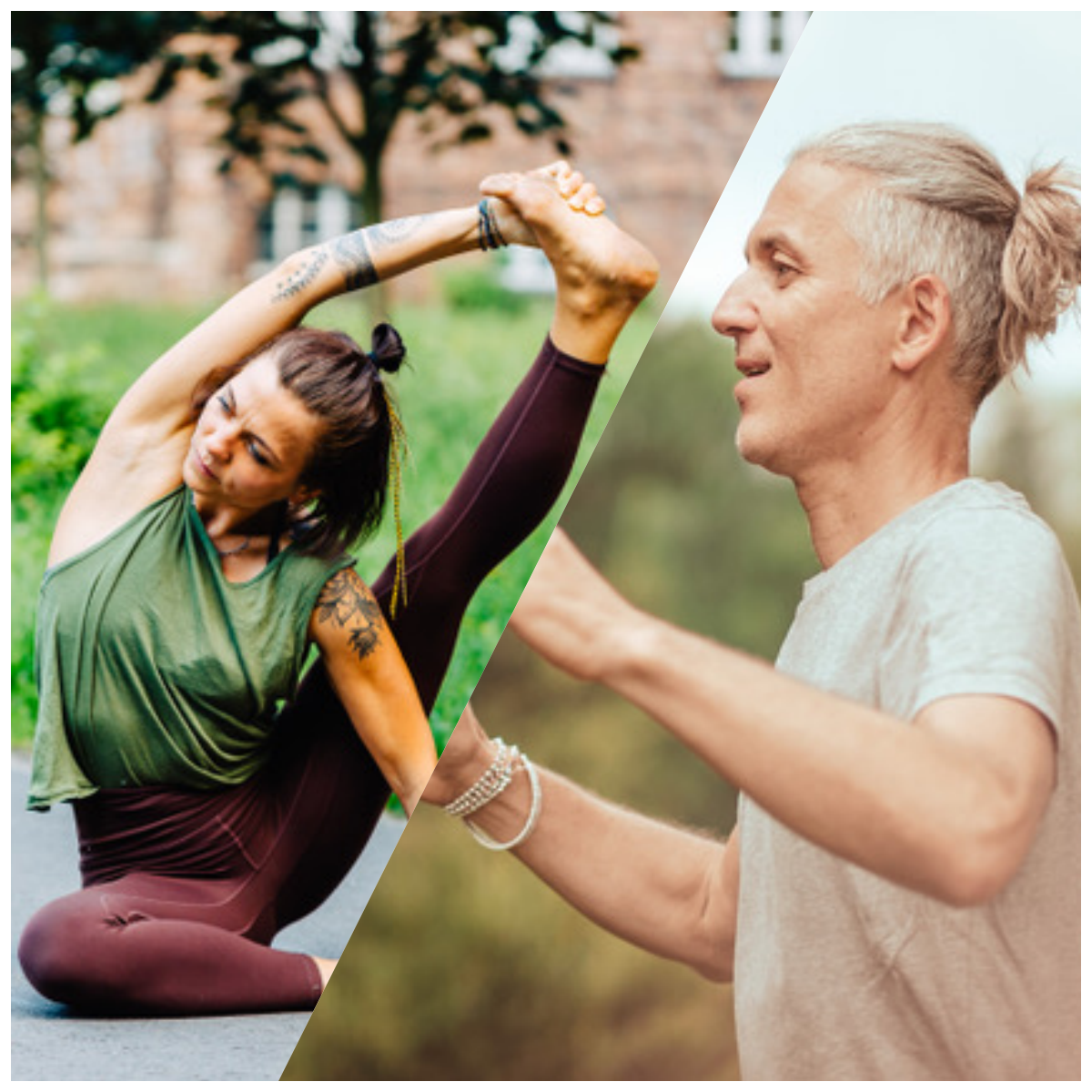 About the Classes
Yoga / Małgosia
We'll be doing the asanas (yoga positions) gently and fluidly, synchronizing our movements with our breathing.
We'll be moving our entire bodies, exercising our flexibility and strength.
Everyone is welcome regardless of skill level. Be sure to bring a towel or blanket to sit on.
Energetic Breathing / Gerard
This is an active form of meditation involving deep, rapid breathing and body movements. It allows us to fill our
seven chakras with consciousness, vitality, and silence, giving us a powerful energy boost for the whole day and
night, and ridding our bodies and minds of tension. Our meditation will be guided and supported by trance
music and bells marking the start of each stage.
The session is one hour long and consists of two stages: the first is three active repetitions, fifteen minutes
each; the second is relaxation. Participants meditate standing up in loose clothing. No additional accessoriesare required.
NOTE:
Classes are free. No sign-up necessary.
Yoga classes will be held daily at 11:00 am to noon at the campground.
All campground residents are welcome to participate.
Energetic Breathing will be held daily at 4:30 to 5:45 behind the PiaskOFFnica.
Breathing classes are open to all audience members with a three-day pass (every day) or one-day ticket (on the
date on the ticket).
For more information about the school and Małgosia and Gerard's classes, visit their social media pages:
IG: https://www.instagram.com/joga_zycia
FB: https://www.facebook.com/JogaZycia
www: www.jogazycia.pl